We propose to get together over a brunch to to discuss subjects which arise in choosing a spiritual path in today's world, those related to the practice, problems and possiblities experienced by each of us in applying Buddhism in our daily lives, etc.
These get-togethers offer an occasion to discuss the meaning of the Buddhist path in our personal lives and in society, the pratical application of Buddhist ethics in our families, at work and in our relationships...
All whilst sharing a meal for which participants will have prepared and brought a small dish.
​
Beginners are welcome to join in.
-

Every other Sunday between 11:00 am and 1:00 pm

, after the

meditation

.
​
Please bring non-alcooholic drinks and/or a small vegetarian dish that will be shared with those present.
These events will be preceeded by a meditation session (from 10:00 to 11:00 am), in which everyone is free to participate if he or she so wishes.
.
The practices and activities proposed here are for both beginners and confirmed practicionners engaged on this path already for some time.
​
Please note that before engaging a Buddhist practice, it is necessary to have acquired personal stability and self-esteem, failing which existing psychological problems may significantly worsen. In this case, the Buddhist path can under no circumstances replace psychological or psychiatric treatment.
+33 7 66 56 45 76
34 rue du 57ème régiment de transmissions
68100 Mulhouse - France
Just across the street from the Residence (the Residence's parking space is private).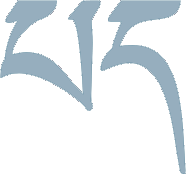 © 2020 - bouddhisme au quotidien